Nunavut Qiviut
https://nunavutqiviut.com/

EMAIL nunavutqiviut@gmail.com
LOCATION
FROLIC OFFERINGS
A special 20% discount from April 23-24 on all Nunavut Qiviut products available on our website! Use the discount code 2022FauxFrolic to get your discount! No minimum orders required. Free shipping still applies on all purchases. Worldwide delivery.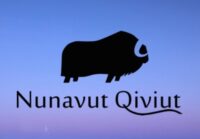 SOCIAL
INSTAGRAM http://www.instagram.com/nunavut_qiviut

FACEBOOK https://www.facebook.com/Nunavut-Qiviut

ETSY

OTHER
DESCRIPTION
Nunavut Qiviut produces and sells yarn and knits items made from Arctic fibre in our natural environment on the tundra above the Arctic circle. Qiviut from muskox is our feature product and we also make yarn from other Arctic fibres. In addition to our already great products, in 2022 we have 9 new colours of DK Qiviut yarn and 6 new colours of 3 ply sport 100% qiviut yarn. We will also be launching Nunavut Qiviut gloves and mittens this fall.
EVENTS
PHOTOS