Je Laine Yarns
http://www.jelaineyarns.com

EMAIL jelaineyarns@gmail.com
LOCATION 126 Amberley
Pointe-Claire, QC H9r 5c8
Canada
FROLIC OFFERINGS
Please enjoy 10% off all our bases during the Faux Frolic and the following 2 weeks.
Use Coupon Code: FF10 at checkout
Code valide from April 22, 2022 to May 8th, 2022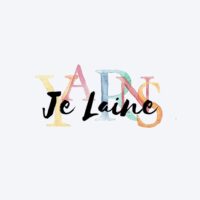 SOCIAL
INSTAGRAM https://www.instagram.com/jelaineyarns/

FACEBOOK

ETSY

OTHER
DESCRIPTION
Je Laine Yarns was established a few years ago through the owners obsession of knitting with higher quality yarns.
Our most elaborate yarn base is Bella, Bella is a single ply comprised of a luxurious blend of merino, cashmere and silk. This exquisite base is perfect for shawls and sweaters alike, Bella has a gorgeous drape and is heavenly to work with, the cashmere and silk content provide a richness to the colours and also reduce pilling when compared to other single ply merino bases.
Emmalee is a 4 ply extra-fine merino and nylon blend. The extrafine merino content (85%) lends to the yarns extra soft feel making it a perfect base for sweaters, shawls and accessories and the nylon content (15%) make it the perfect sock yarn.
Suri silk is another gorgeous base, comprised of baby alpaca and silk, this base is like a cloud. Use it to add a little warmth to your accessories, a gorgeous halo to your projects, or just use it as one of the colours in a shawl project for texture. It is often used as a substitute for mohair.
Our new base MYS is a stunning blend of merino, yak and silk. Categorized as a sport weight yarn. The base is a dream to knit with.
EVENTS
PHOTOS