Caro-Line Designs
http://www.carolinedesigns.ca

EMAIL carolinedesignshandmade@gmail.com
LOCATION 500 Keele St.
Unit 201 (by appointment only)
Toronto, Ontario M6G 3V3
Canada
FROLIC OFFERINGS
Get 10% off shopwide, using the code Frolic2022 at checkout.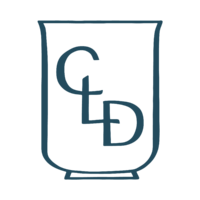 SOCIAL
INSTAGRAM https://www.instagram.com/caro.linedesigns/

FACEBOOK https://www.facebook.com/carolinedesignshandmade

ETSY

OTHER
DESCRIPTION
Caro-Line Designs is a creator of small-batch ceramic and fibre goods. Our creations are all handmade by me (Caroline), out of my Toronto ceramics studio and home sewing studio. As an avid knitter and crafter myself, I strive to make goods that are useful and reliably functional for other makers. All my work is made with careful intent and craftsmanship. I love the idea of making objects that make the small moments of our lives special through their use, and hope that my work can help bring a smile to your face and some warmth to your heart. Check out my website to get things like yarn bowls, mugs, jewellery, and notions pouches. I offer shipping worldwide and parking lot pickups for locals are available by appointment.
EVENTS
PHOTOS