Pretty Little Yarns Ltd.
http://prettylittleyarns.ca

EMAIL prettylittleyarnsltd@gmail.com
LOCATION
FROLIC OFFERINGS
We will have a Dyeing Duet with Rae Brenne of Stix and Stones where we both dye a colourway based on a photograph as chosen leading up to the event by our social media followers. Pretty Little Yarns will then offer as an exclusive colourway to the Faux Frolic, the yarn that we will dye up live in the Dyeing Duet.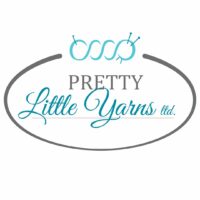 SOCIAL
INSTAGRAM https://www.instagram.com/prettylittleyarnsltd/

FACEBOOK https://www.facebook.com/prettylittleyarnsltd

ETSY

OTHER
DESCRIPTION
Pretty Little Yarns Ltd is a Canadian-focused online yarn shop that carries a selection of indie-dyed yarns by dyers such as Sweet Paprika, Sinister Yarns, Yarn Indulgences, Essence of Autumn, and our very own in house line – Dye Pretty Yarn + Fibre. We offer select lines of Cascade Yarns as well. We also carry locally made project bags, stitch markers, looms and kits, hand blended batts, hand-dyed braids of spinning fibre, as well as needle felted stitch markers.
EVENTS
PHOTOS