Knitted Bliss Stitching
http://knittedbliss.com

EMAIL knitbliss@gmail.com
LOCATION 30 Merchant Lane, Unit 138
Unit 138
Toronto, ON M6P 4J6
Canada
FROLIC OFFERINGS
With Emily C Gilles, we are offering a special kit for mittens that you can embroider- the kit comes with two skeins of yarn, and the embroidery design to stitch on each mitt, as well as the pattern and a link to tips and tricks to embroider on your mitts with confidence. $33 per kit.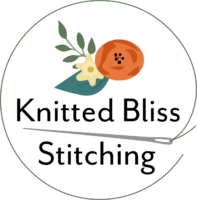 SOCIAL
INSTAGRAM https://www.instagram.com/knittedblissjc/

FACEBOOK

ETSY

OTHER
DESCRIPTION
I make eco-friendly knitting-themed embroidery kits that contain everything you need to stitch a charming, whimsical design! Each kit comes with pre-printed cotton fabric, bamboo embroidery hoop, organized cotton thread, needle threader, needle minder, instructions, embroidery needle, and link to a custom webpage with more details on how to work every stitch for the kit you choose. I also have stick and stitch embroidery designs that you can apply to your knitting projects- simply choose the preprinted design, stick it into your knitting, stitch through the preprinted dissolving stabilizer, and when you are done, the stabilizer washes away.
EVENTS
PHOTOS