Saturday, April 29 2017, 9:00 – 4:30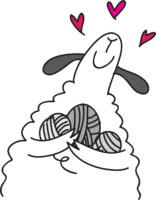 The Knitters Frolic Marketplace is a fabulous one-day fibre lovers extravaganza. About 50 vendors from across Canada offer yarn, fibre and related goodies and notions. Meet with other fibre enthusiasts and be inspired!
Marketplace Vendors
Browse the 2017 Frolic Vendors
Floor-plans
The Marketplace is divided into 3 retail areas on the ground floor: Marketplace floor-plans
Marketplace floor-plans (PDF) (includes list of Vendors)
Admission $7.00
Adult admission on Saturday is $7.00. Cash only. Exact change is appreciated. Children under 12 are Free.
Note that workshop registration does not include admission to Marketplace.
Frolic Cafe
The Knitters Frolic Cafe is located at the far end of Heritage Court on the main floor level. Food and beverage service includes coffee, tea, soft drinks, water, juices, sandwiches, desserts, and snacks.
Cafe Hours: Saturday 9am – 4pm
No food/beverage service on Sunday.
Prize Draw
Enter the draw for prizes! Proceeds of the Prize Draw support the programming costs of the Toronto Knitters Guild and the annual Knitters Frolic. Prizes will be on display.
Tickets: 1 for $1 / 3 for $2. Exact change is appreciated.
Tickets must be completed with your name, email address, and telephone number, and placed in the Prize Draw Drum.
If you plan to purchase multiple raffle tickets, you can make this more efficient by bringing labels pre-printed with your name, email address and telephone number.
Prizes will be drawn throughout the day; check the Prize Draw table occasionally to see if you are a winner.
Winners of prizes not collected before the close of the Knitters Frolic Marketplace will be notified by email.
These prizes will be available for pickup at the May and June meetings of the Toronto Knitters Guild.
Limit of 2 prizes per individual winner.
Door Prize
All attendees are given a Door Prize Ballot upon admission. Complete your ballot and place it in the Door Prize Ballot Box opposite the Admission Desk. The draw will be made at 4:30 p.m. on Saturday. If the winner is not present, he/she will be notified by email.
Yarn winding service
Have your purchases wound while you Frolic!
This service is offered by Frolic volunteers with all proceeds donated to the Princess Margaret Cancer Centre in Toronto.
Dr. Knit Sessions
Knitting ills and ailments diagnosed and cured!
Rent Dr. Knit for 15 minutes and get her expert advice.
No questions too simple, no problems too large! Sit down with Dr. Knit and discuss your questions one-on-one.
Hours 9:00 – 12, 1:30 – 4:30
$5 per session with all proceeds to the Princess Margaret Cancer Centre.
Social Media and Video Podcasters Area
There is a dedicated space for social media and video podcasters to congregate just outside the entrance to the Nikkei Heritage Centre. This area also doubles as a cellphone charging area, so people can also upload media to their sites away from the crowds in the Marketplace booths.
Tips to Make the Most of your Frolic
Exact change for the entrance fee is appreciated and speeds up the line.
Bring cash and your credit card. There is no ATM on site. Some vendors only accept cash.
Wear comfortable shoes. You will be walking a fair bit to see everything and to decide on your purchases
There will be a café on site serving coffee and light snacks; take a break and enjoy yourself.
See the Frolic FAQs