At the main entrance of the Frolic is an open common area with an information desk, yarn winding station, door prize box, and prize draw table.
The Marketplace is divided into 3 retail areas on the ground floor.
Classrooms for the workshops are on the second level and are accessible by staircase or elevator.
The Cafe, far right through Heritage Hall, is open Saturday only.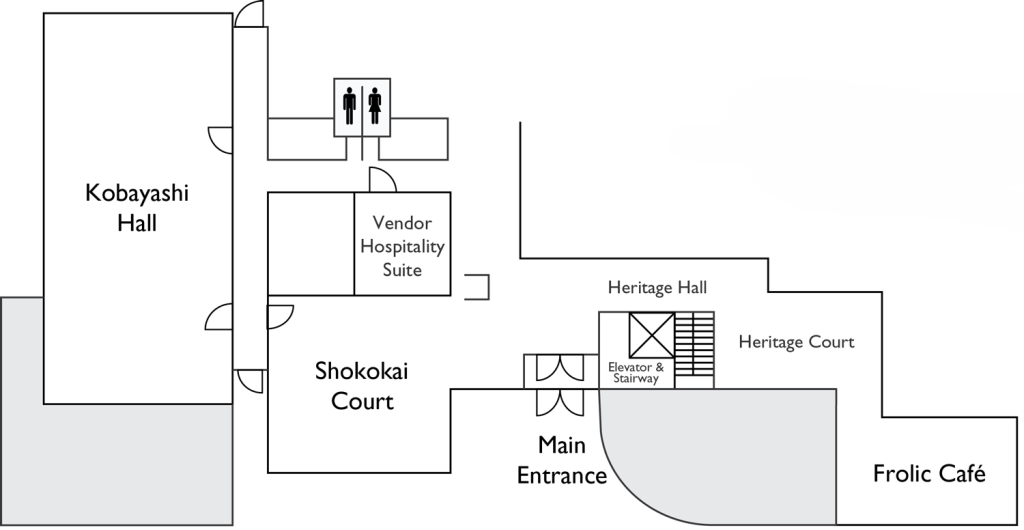 PRINT Floor-plans
The Frolic Marketplace Floor-plans and Vendor list will print on 2 pages (PDF 489kb)
Marketplace Floor-plans