The 2017 Toronto Knitters Frolic was the 20th Annual Frolic, and was held at the Japanese Canadian Cultural Centre on SATURDAY APRIL 29, 2017 and SUNDAY APRIL 30, 2017
View Frolic photos on Instagram
MARKETPLACE
SATURDAY APRIL 29, 2017: 9 am – 4:30 pm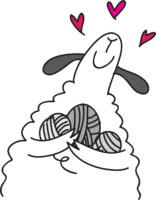 The Knitters Frolic Marketplace is a fabulous one-day fibre lovers extravaganza. About 50 vendors from across Canada offer yarn, fibre and related goodies and notions. Meet with other fibre enthusiasts and be inspired!
More about the marketplace . . .
Admission $7.00
Adult admission on Saturday is $7.00. Cash only. Exact change is appreciated. Children under 12 are Free.
There is no Marketplace on SUNDAY.
VENDORS
Browse the 2017 Frolic Vendors
So … you want to become a Vendor at the Frolic? read this
WORKSHOPS
SATURDAY APRIL 29, 2017 9 am – 4:30 pm
SUNDAY APRIL 30, 2017 9 am – noon
FROLIC SPRING SOCIAL

SUNDAY APRIL 30, 2017, 1 pm – 4 pm
Two fabulous speakers, one great event, including Afternoon Tea and Fashion Show.
Celebrate the arrival of spring and our talented fibre community. Enjoy Afternoon Tea, a presentation by celebrated author and designer Sally Melville and renowned blogger, author and designer Stephanie Pearl-McPhee, and a fashion show highlighting Ontario designers and artisans. Amy Singer of Knitty Magazine and Julia Grunau of Patternfish will co-host the event, which will feature the artwork of Ontario fibre artist Debbie New, author of Unexpected Knitting. The Frolic Spring Social is the perfect finale to our weekend of activities and the perfect time to socialize and build community.
View Photos of the Frolic Spring Social (Flickr)
FAQs
Read through our detailed FAQs
SPONSORS
Thank you to our sponsors Universal Yarn, Unique Knitting and Unique Crochet for their generous support of the 2017 Frolic Spring Social and the beautiful Gift Bag they are providing each guest. The Universal Yarn family includes yarn brands Fibra Natura, Rozetti Yarns, Nazli Gelin and Wisdom Yarns. Unique Knitting and Unique Crochet offer a wide range of needles, crochet hooks, supplies and notions for all your project needs. We invite you to look for these quality brands at your local yarn store.